Among the infinite variety of pieces of furniture, a chair occupies a special position: it is the result of the balance between technology and craftsmanship, a blend of rationality and creativity.
Sophisticated allure, graceful silhouette and clean lines have always been at the core of Penelope collection: an attitude that is clearly expressed by the severe wooden structure, the brass details and the elegant materials characterizing its range of chairs.  
Our LA 1010 and LA 1011 Penelope chair look solid and severe but are extremely refined with their upholstered seat and their peculiar armrests.  The fully upholstered versions (LA 1012 and LA 1013) are gentle and delicate with their sinuous lines enhanced by the velvet or silk. Penelope armchair (LA 1014) is the perfect synthesis of design and comfort. The lines recalls those of Penelope chairs but the seat is wide and cozy.
Our Penelope chairs perfectly embody the synergy between innovation and heritage with their contemporary yet timeless style while reflecting our commitment to quality, design and craftsmanship.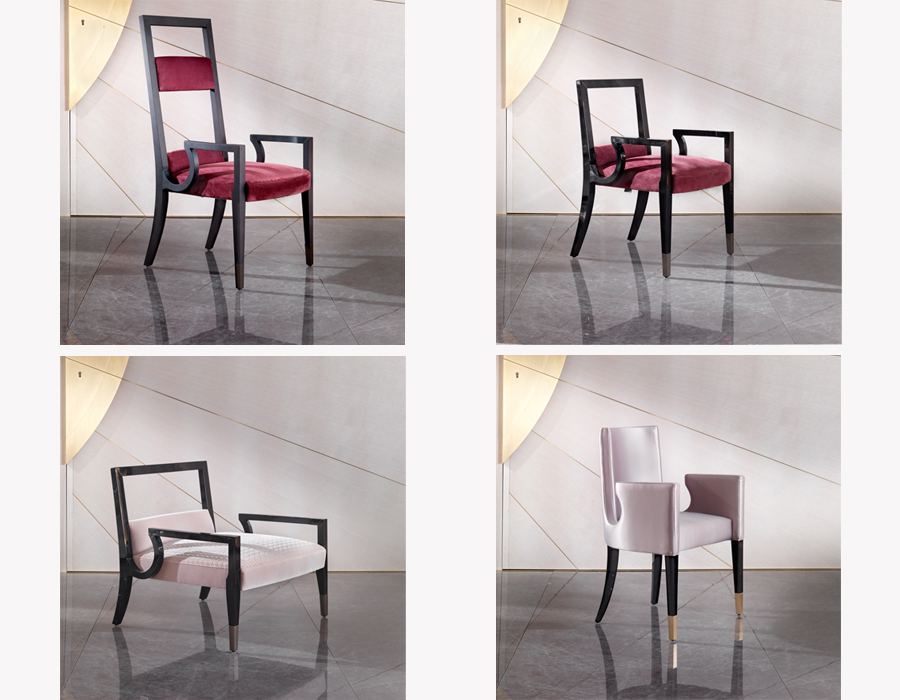 Here above, clockwise: chair LA 1011, chair LA 1010, chair LA1012, armchair LA1014.
For any further detail: info@elleduearredamenti.com